Editor's Note: The following contains spoilers for Season 1 of Beef.
The ugly sides of all characters dominate screen time throughout Beefbut no one is more grating and pretentious as Jordan Forster. Maria Bello managed to flawlessly encapsulate the lofty and heartless businesswoman, successfully making it seem like she lived on a whole other plane of existence with her wealth. Witnessing the way Jordan interacts with her employees, engages with art pieces and views cultural experiences leaves a bad taste in our mouths, ultimately allowing us to relish her grisly demise.
RELATED: The Best 'Beef' Characters, Ranked by Likeability
Who is Jordan Forster in 'Beef'?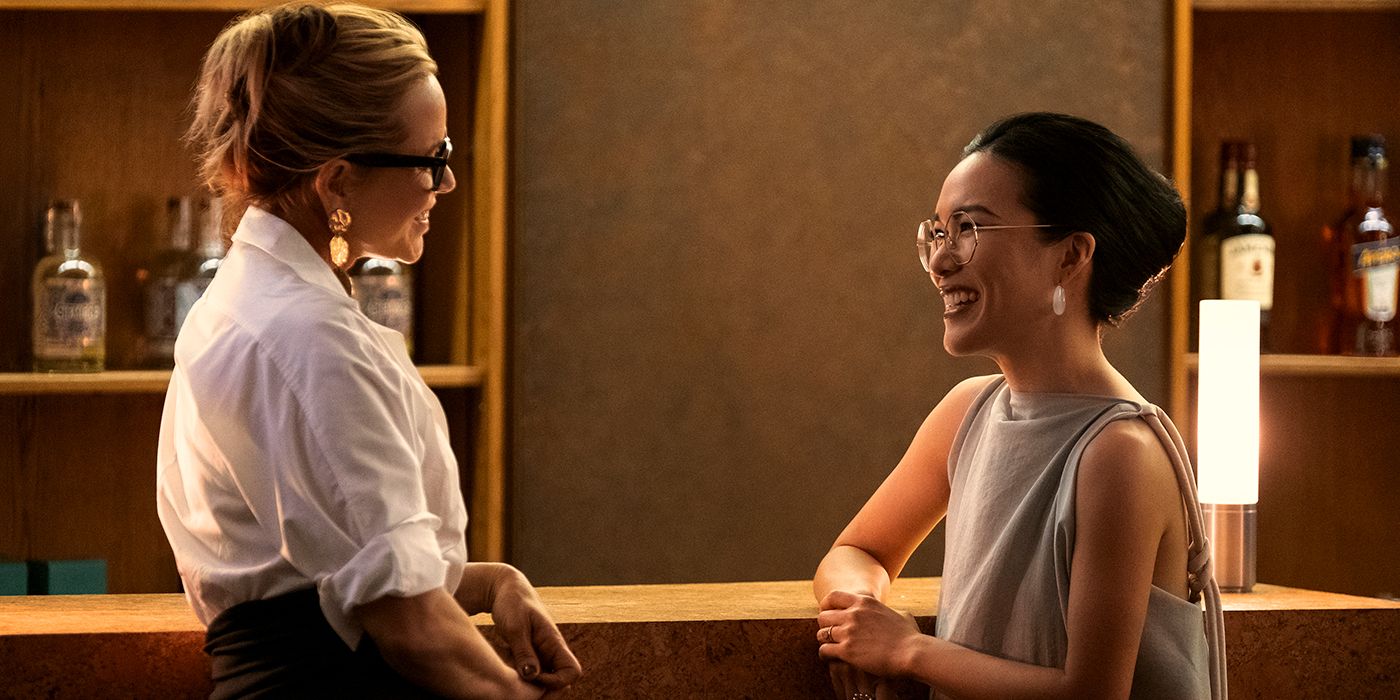 While owning a home improvement business, Jordan is in the process of acquiring Amy's (Ali Wong) plant business and as such throughout the series, we primarily see Jordan through Amy's lens. We are introduced to her during an extravagant presentation of edible fungi, setting the tone for the lavish and farcical depiction of Jordan's characterization. She makes an appearance in every episode except the last, and does not disappoint with offhand remarks and heartless pursuits. Draped in flamboyant clothing and often speaking with a sanctimonious flourish, her almost air-headed presentation belies cunning and materialistic motivations, casting her perfectly as the worst character in the show.
Jordan Feeds Into the Role as a Capitalist Tyrant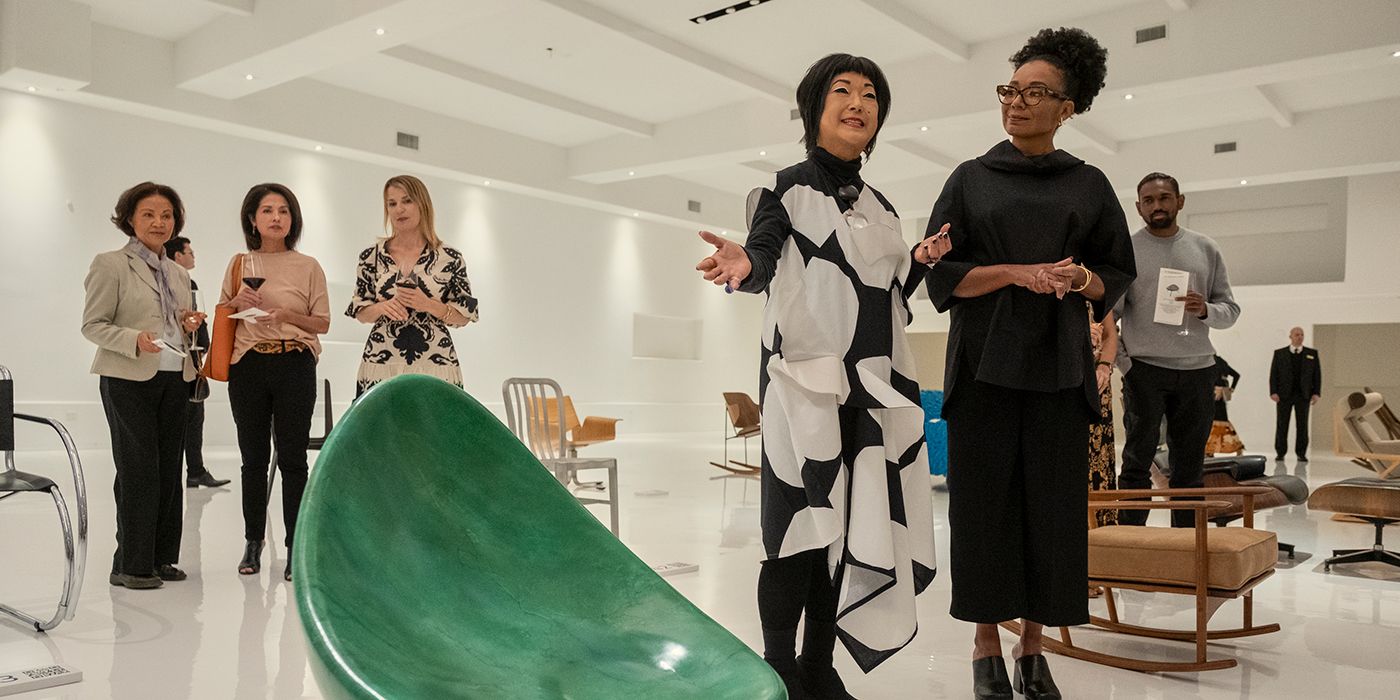 Jordan's materialistic endeavors are no secret, particularly when she ruthlessly pursues the purchase of the Tamago chair. Created by George's (Joseph Lee) father, the Tamago chair is rooted in family heritage and sentimental value, and more importantly, it is a piece that the family obstinately do not want to sell. Jordan disregards these emotions and sentiments, in fact, it's like she doesn't register them at all, exposing her inability to feel empathy. The chair itself speaks to Jordan's superficiality; it is a simplistic design with grooves on the base that are imprints of George's mother's backside. Production designer Grace Yun explains that the chair held "a touch of impossibility in that it's made out of stone, shaped like an egg and on three legs," further propagating the notion of wealthy people buying almost fantastical luxury items.
Alongside lacking the capacity for empathy, Jordan has also essentially traded her wealth for her humanity. She is driven by capitalist ideology and expects everyone else to be the same, only seeing people in positions below her as cogs in the business. When Amy is trying to reschedule a meeting with Jordan, Naomi (Ashley Parks) advises her to use the excuse of a "work emergency," suggesting that Jordan doesn't perceive value in other aspects of life like family or personal ones. She's the boss everyone dreads having. As such, the way she treats people is entirely dehumanizing, evident in the way she left Amy waiting when she was called off for a meeting, promised to return but never did. During the latter episodes of the show, she also unashamedly flirts with Amy, constantly dismissing and belittling her newfound partner Naomi. It's as if she is exempt from social niceties, basic human respect and kindness purely because of her wealth and status, a recurring theme among socialites in the film that disgusts us. And to solidify our feelings against her, the show undoubtedly had to include that enraging and condescending phrase: "That's so cute."
Jordan's Unabashed Cultural Insensitivity
As a show that is widely concerned with cultural diversity and differences, it was inevitable to include a typical culturally insensitive millionaire to create a distinct dichotomy, and Jordan fulfilled that role effortlessly. From her whitewashed description of her experience in China to her generalizations on the Asian community, we all echoed Amy's exasperated comment: "No, Jordan, it's not a cultural thing." Her insensitivity peaked during the tour of her "exotic" crown collection. Displayed arrogantly in the main room of her estate, they were propped up on a stand as if in a museum exhibition. Her careless attitude when she presents the crown from the Chimu kingdom and explains that she had to return the earrings to the Peruvian government is very reminiscent of the former attitude pervading the field of archeology; she is practically the British Museum personified. The entire estate reflects her pull towards "exotic" items, and although appreciating diverse cultures is beautiful, she most likely has the same entitled attitude towards them as she did towards the Chimu kingdom crown.
The Irony of Jordan's Death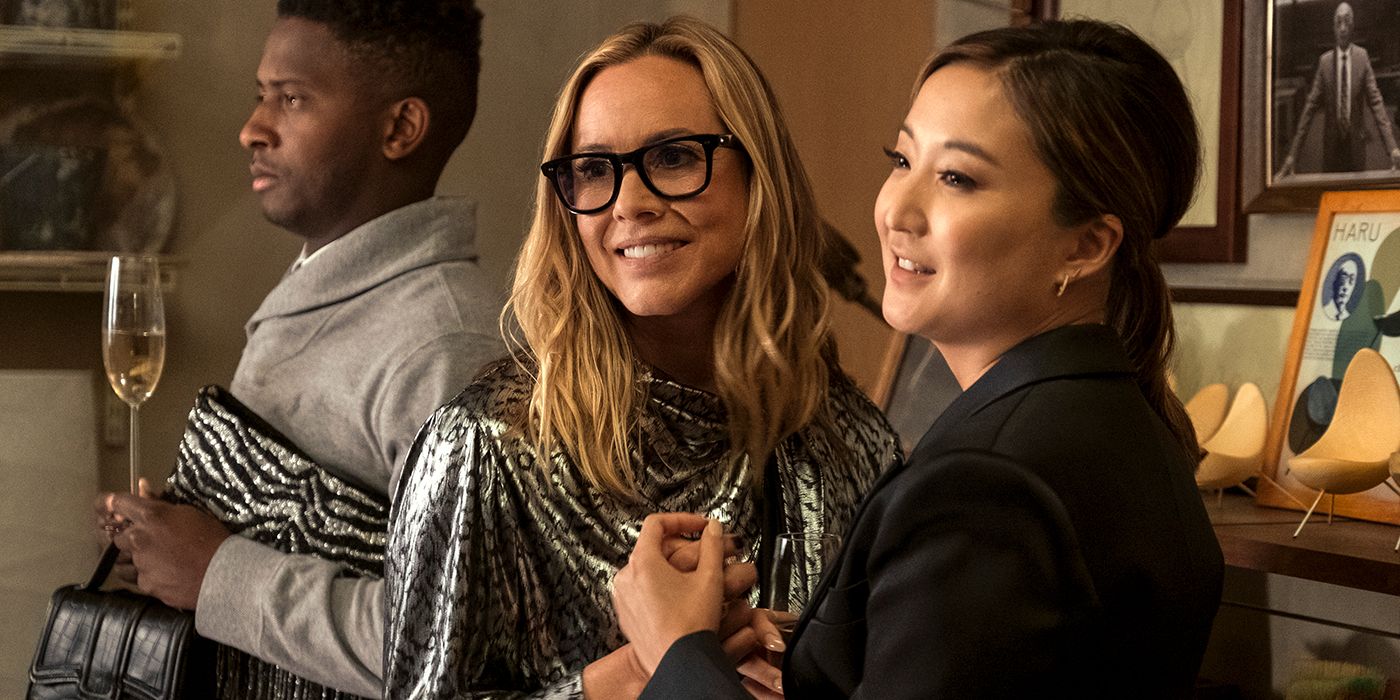 Jordan has been characterized as composed figure that uses her mind and wit to navigate her world. When she first proclaims her interest in procuring the Tamago chair, a cold and passive-aggressive conversation ensues between her and George. In the public eye she never drops her guard or allows a hint of her emotional state to cloud her face, remaining stoic and calculating. During the Las Vegas trip she confides in Amy her tactics, including how she dresses down for her "middle-class" (whispered as if it were a dirty word) employees and only enjoys herself behind closed doors. She is insanely aware of her social and business world and uses her knowledge to solidify her position. Inviting Amy into her inner circle, where she follows a "zero-filter policy," allows us to witness her vulnerable moment where she discusses how "everything fades." Yet when Amy responds she obnoxiously shrugs as if congratulating herself for her insights; we can't even trust her emotional moments.
As such, when her gruesome death arrives it is not just satisfying, it is extremely well-executed. The penultimate episode uses the elegant backdrop of Jordan's estate to stage a heist that resulted in fatalities. In the hostage situation, both Naomi and Jordan tried to escape into the panic room, but after being slowed down by the Tamago chair, Jordan became caught in the steel-trap doors which eventually severed her torso in half. It was a death that we were not prepared for but was one that we desperately needed. As soon as Jordan rid himself of her composed demeanor and acted on emotions, she was doomed. Her death was inherently the result of her losing her head, both literally and figuratively. Both Beef and Maria Bello did an incredible job at portraying a character we progressively resent, concluding her storyline with a well-earned and ironic downfall.