Olivia and Alex Bowen have shared an update on their home renovation.
The couple, who placed second in Love Island in 2016, have been sharing their experience with renovating their home on their Instagram page The Bowen Home.
Now that they have almost finished another room in the impressive house, the pair have revealed it's the 'best feeling' when a room comes together the way they planned it to.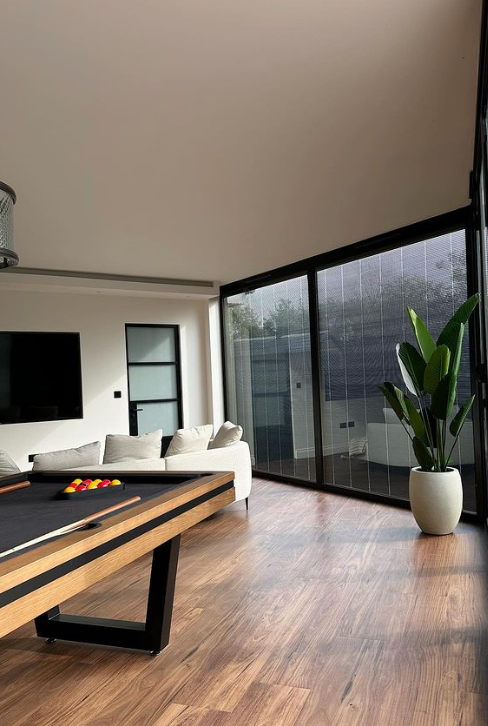 Posting photos of the room, complete with a TV, white couch, pool table and bar area, to their 745K followers, Olivia and Alex have described the space as 'cool and slick', and we couldn't agree more.
They captioned the post, "When something turns out how you imagined it's the best feeling!".
"This room has taken a while to come together & I've still got bits to add but I'm just enjoying it & taking my time!".
They closed off by adding, "I think the interior is done right when it gives you the feeling you want it to. This room is so different from the rest of our house & I love that about it, it gives me such cool, slick vibes & makes me want to drink something on the rocks".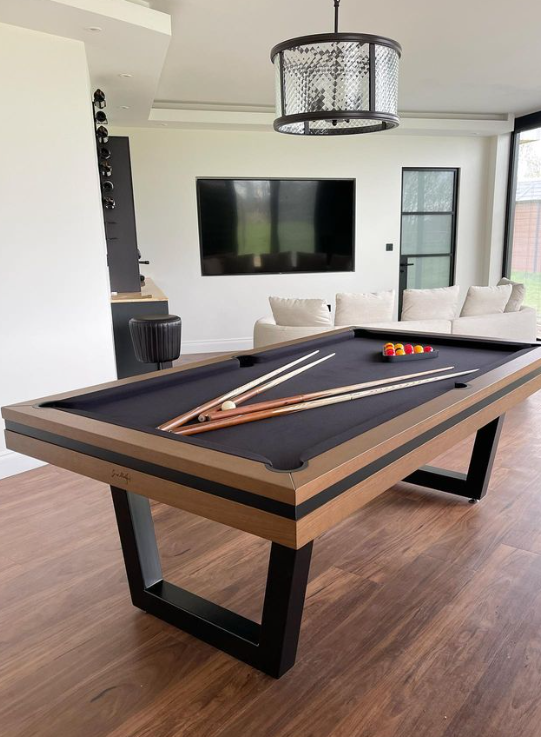 Many of Olivia and Alex's fans headed to the comments to compliment their stylish room, with one fan saying, "This is absolutely incredible".
"It looks amazing guys!", penned a second fan of the reality stars.
A third added, "Such a beautiful room! Looks like the perfect place to relax after a long week!".
The couple previously shared an insight into this room when they revealed they had a 'secret door' created which was disguised behind a painting.
When talking more about the genius idea, they explained, "'Secret door' complete. Alex & I have always loved the secret door idea with a painting!".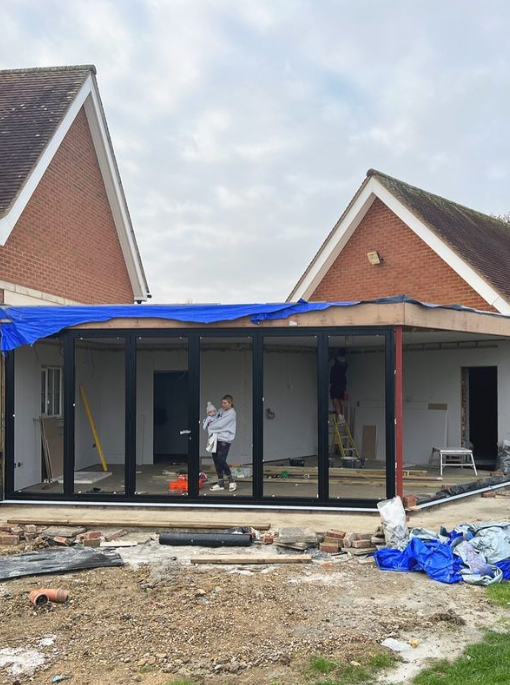 "We have a 'secret door' upstairs in our dressing room which leads to our en-suite it's a mirror each side I love it! I feel like a spy."
"So we had thus a beautiful painting commissioned by the talented lady @nahlimusic & we just LOVE it. Fits in with the room so well. This room leads into Alexs studio which is a little unfinished still bits to add!".
Olivia and Alex, who bought their stunning home in 2020, have been keeping fans up to date on their projects on social media from when they first started this extension to when they designed their son Abel's nursery.
We can't wait to see more updates on their home in the near future!