It's safe to say that not many turn-of-the-20th century houses in Colorado feature gutsy floral curtains and pelmets, matching wall and window treatments and skirted floral lampshades, but few are lucky enough to have British design duo Nicole Salvesen and Mary Graham at the helm of their renovation.
The house, located in a former mining town at the foothills of the Rocky Mountains, features traditional American millwork (think hand carved bannisters, chunky newel posts and high oak skirtings) and a classic timber front.
But its English country house interiors are a reflection of the British heritage of one half of the couple who lives here: 'I settled in America more than a decade ago,' she says, 'but during the pandemic I craved the comfort and familiarity of the interiors I grew up with: that relaxed mix of patterns, colors and antiques that feel refined but not overly precious.' Grandmillennial decor is in overdrive here, and we love it.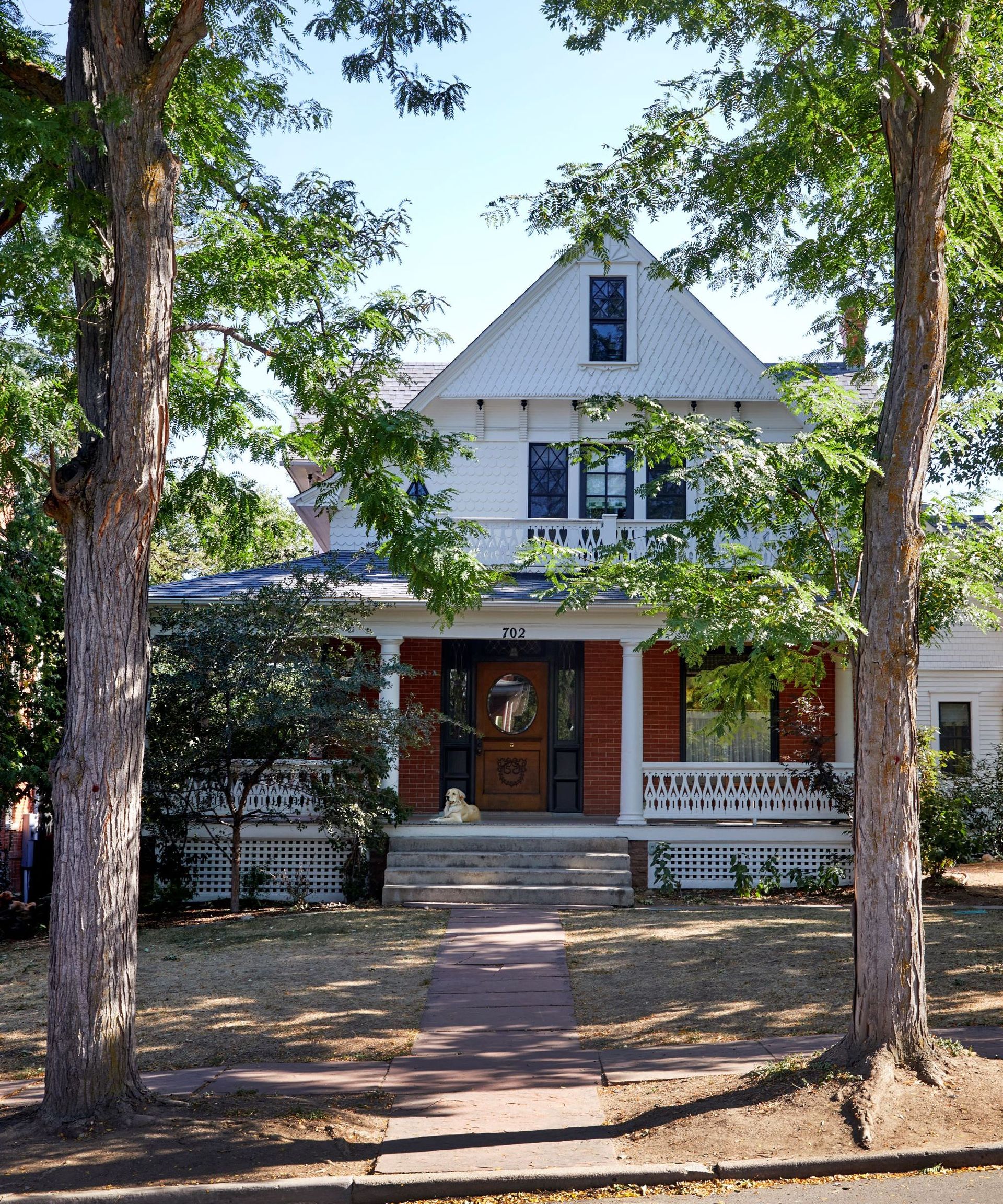 That craving for home came soon after the couple and their three young children moved to this town from California, attracted by its slower pace of life and the appeal of summer hiking and winter skiing.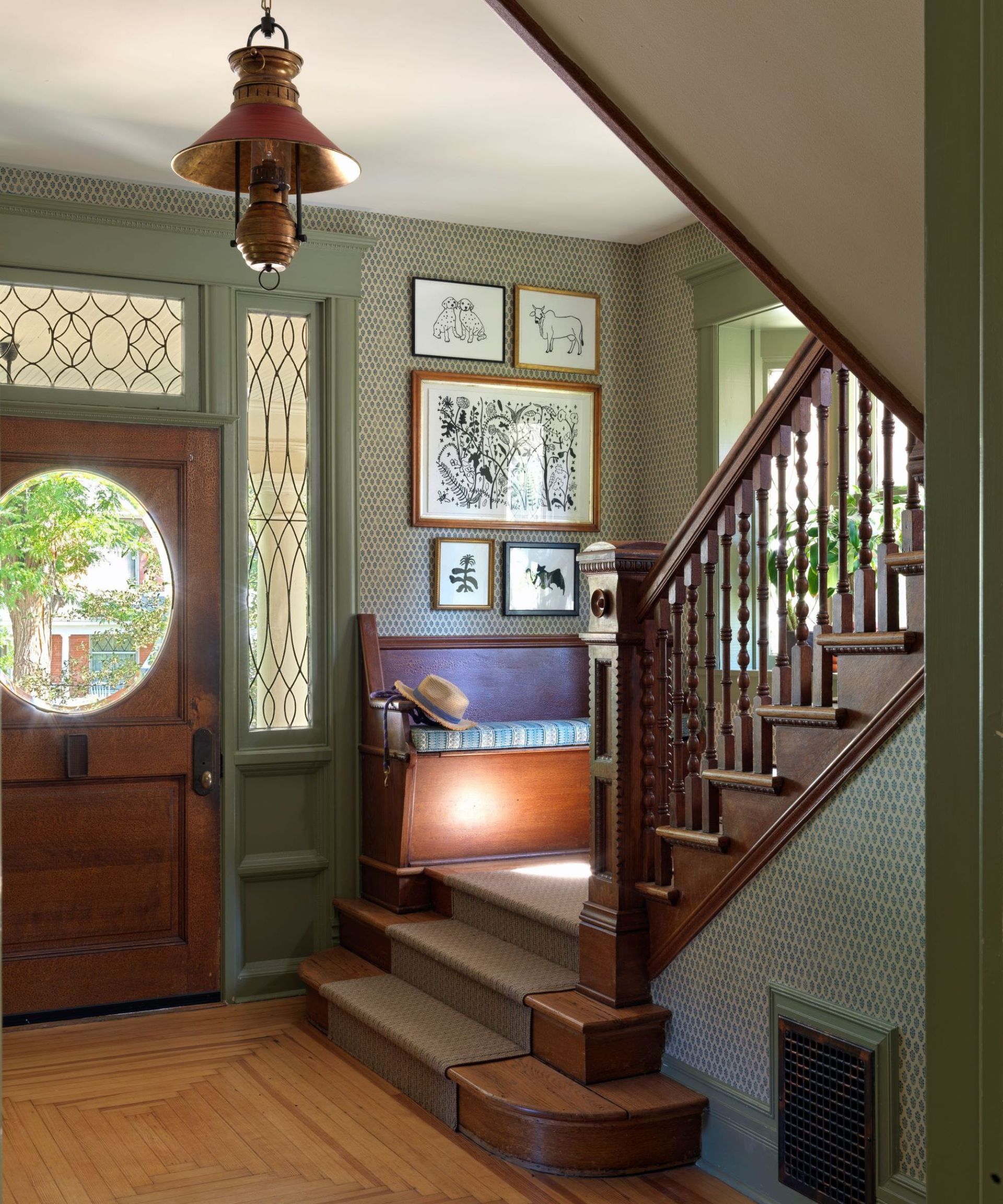 Built in 1903, the house has listed status, so there was a limit to the structural changes the family could undertake.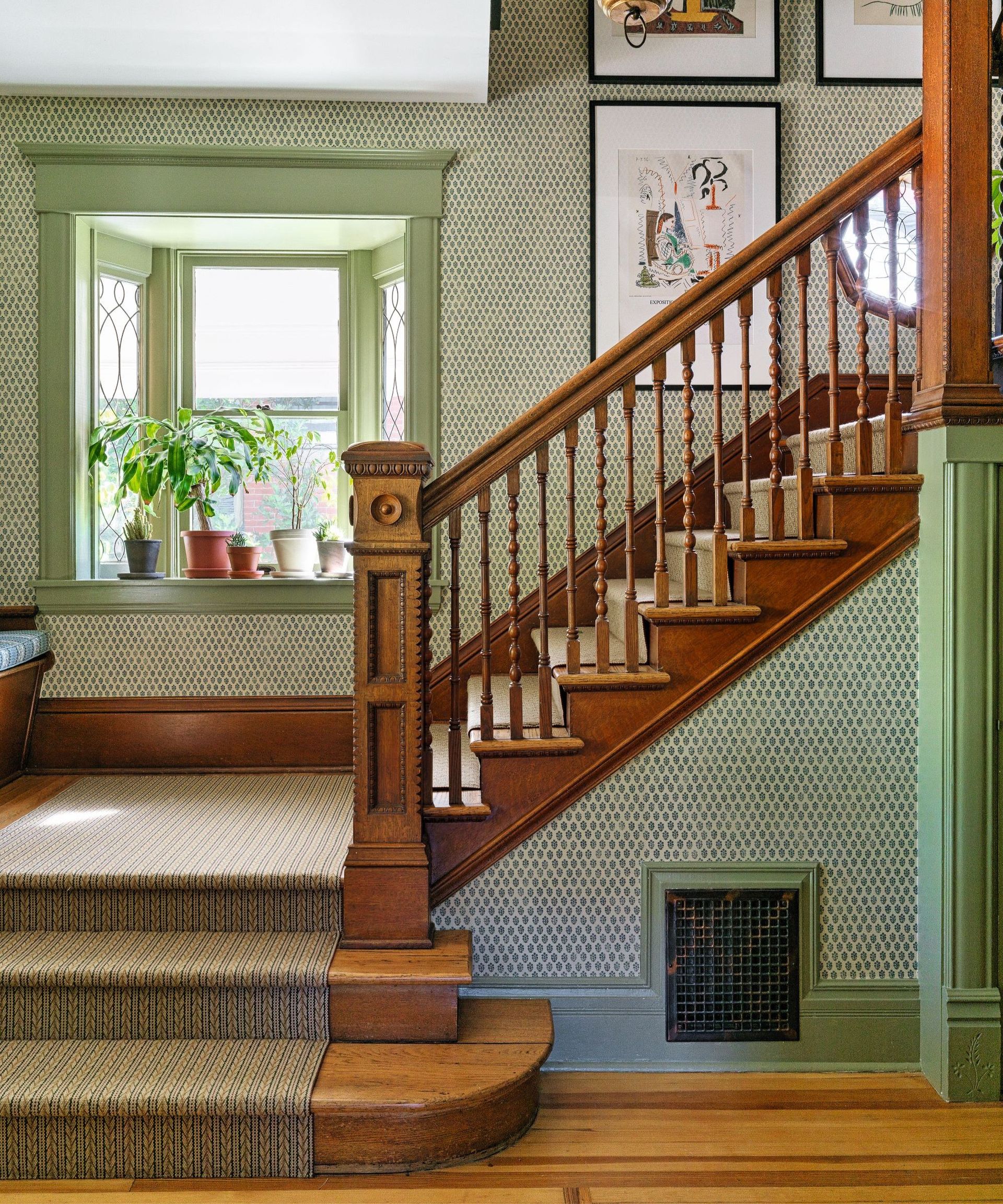 'But that didn't stop us from fine-tuning the floor plan and adding a quintessentially decorative flavor,' says Mary Graham of Salvesen Graham, the design firm known for its relaxed yet elegant take on British style.
'We wanted to imbue this home with a strongly decorative flavour, evocative of classic British style. But it has to be practical too, with clever storage and properly zoned spaces.
'Elements such as fabric walling, gathered lampshades, contrasting trimmings and imaginative use of fabric offcuts define these schemes, which blend English design motifs with an almost folksy appeal.'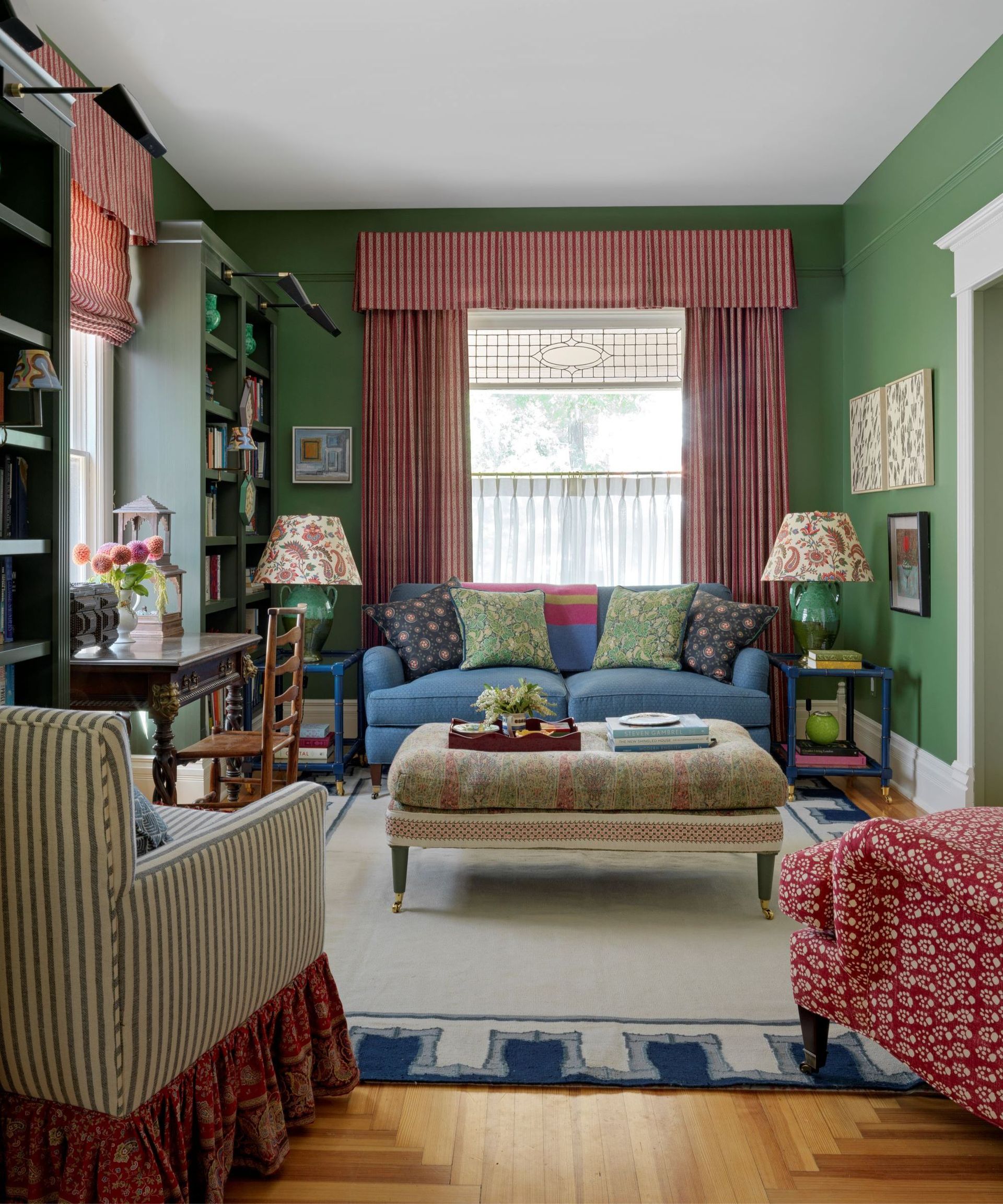 'The upside of not being able to travel during Covid was that it allowed the owners to freely rein. Since no-one could visit the house anyway, why not hand the project to two designers in the UK who have an understanding of those classic details?'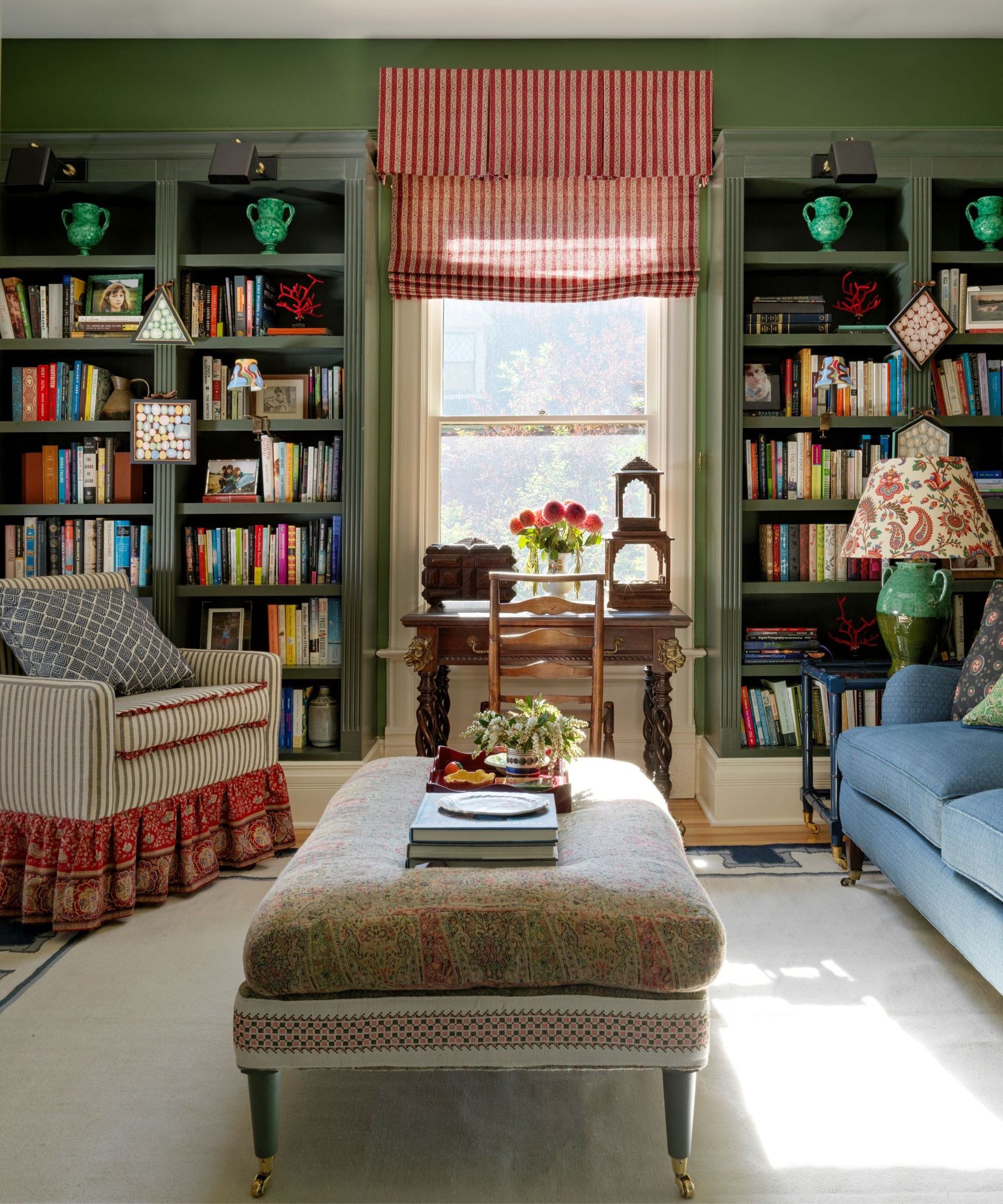 The renovation was kicked off by a simple but pressing request: sumptuous window treatments that unashamedly celebrated blowsy florals, frills and pleats.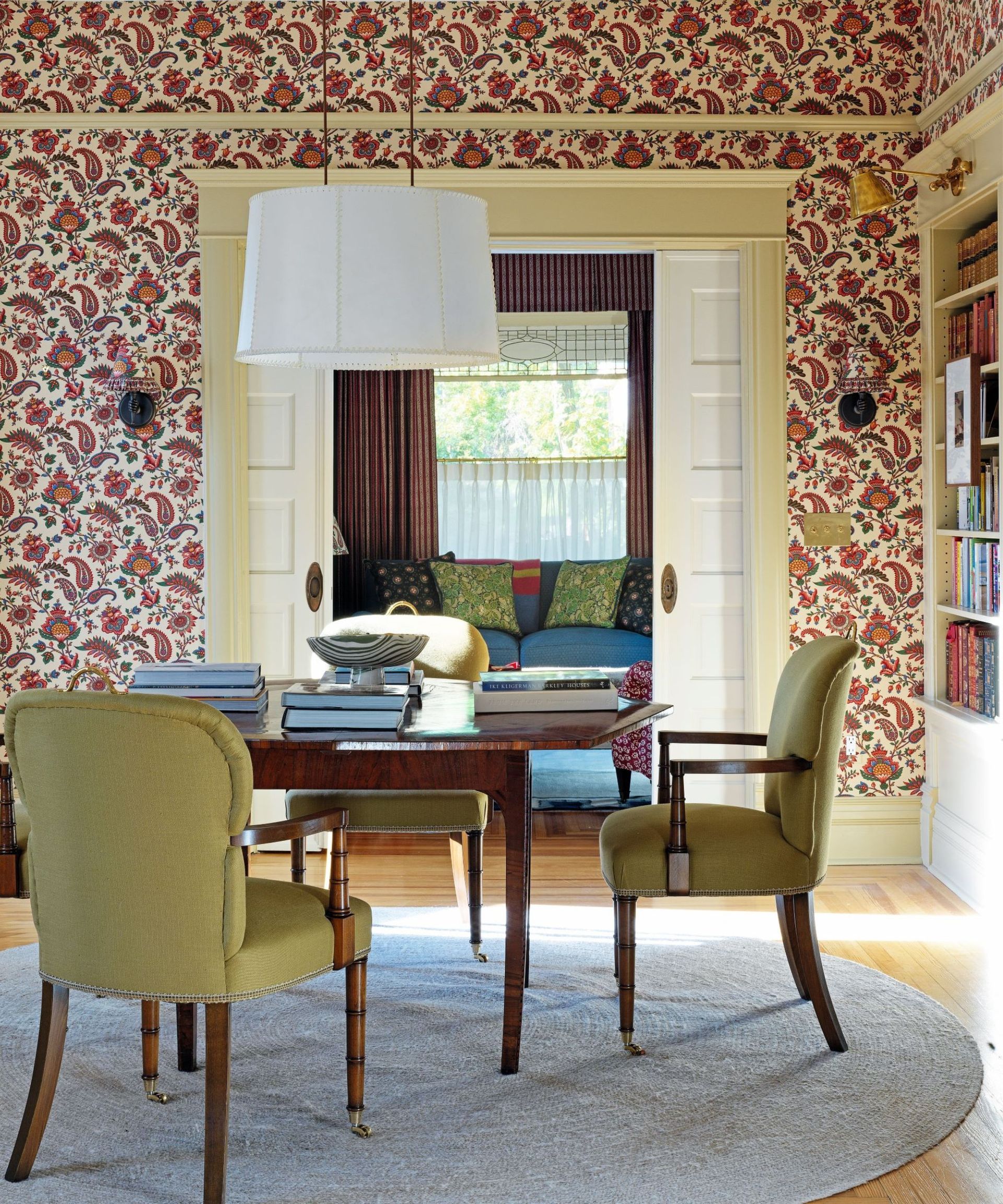 'When we compared notes, we found that the owners' scrapbook of favorite fabrics featured many that we had already picked out,' says Mary. 'It's always gratifying when dovetail ideas.'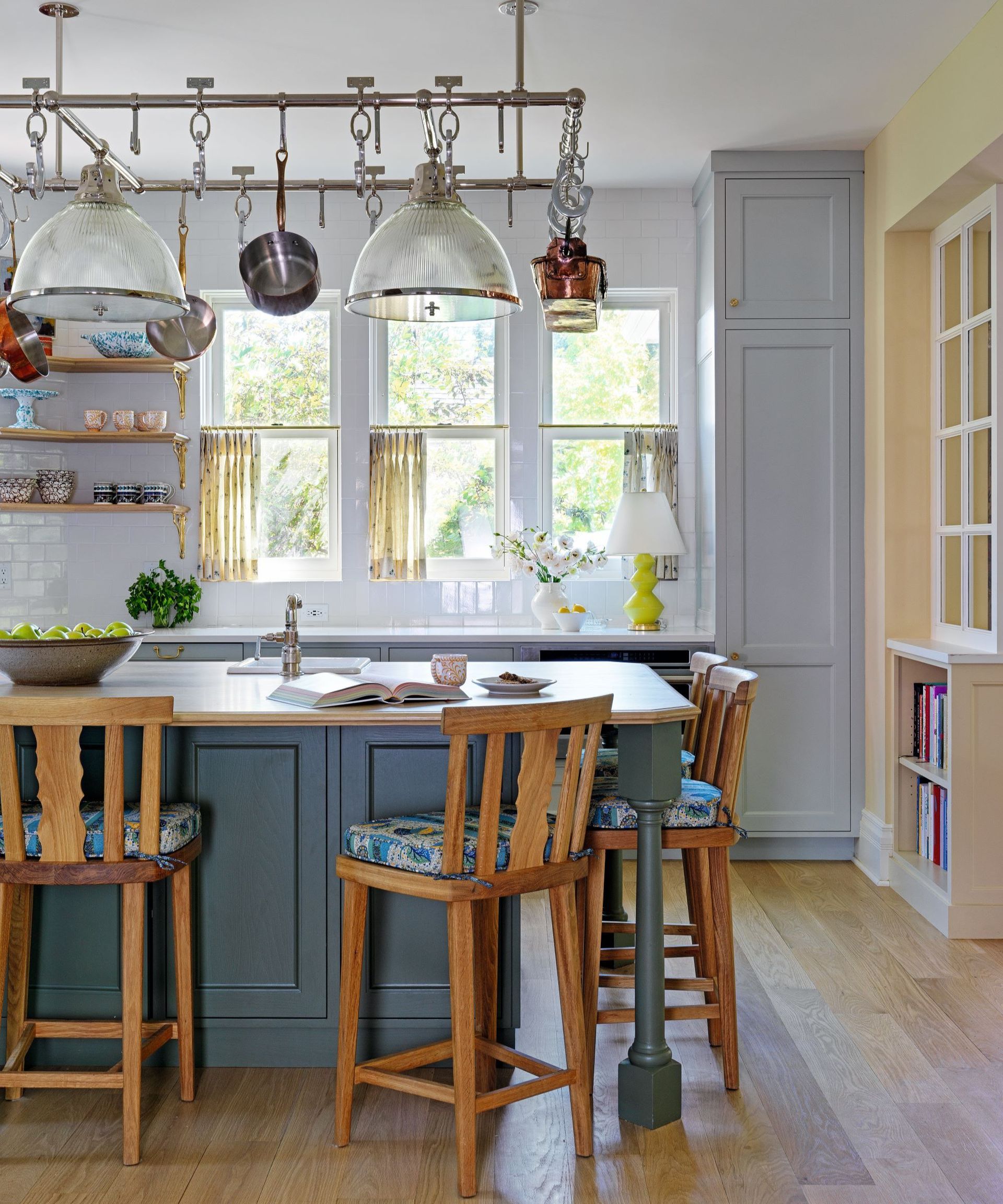 The pair selected classic florals by Jean Munroe, timeless stripes, simple sacking by Guy Goodfellow and vivid Suzani textiles from Pentreath & Hall, which together introduce warmth, layers and vibrancy throughout. Their application carries a nonchalance and exuberance that feels distinctly British.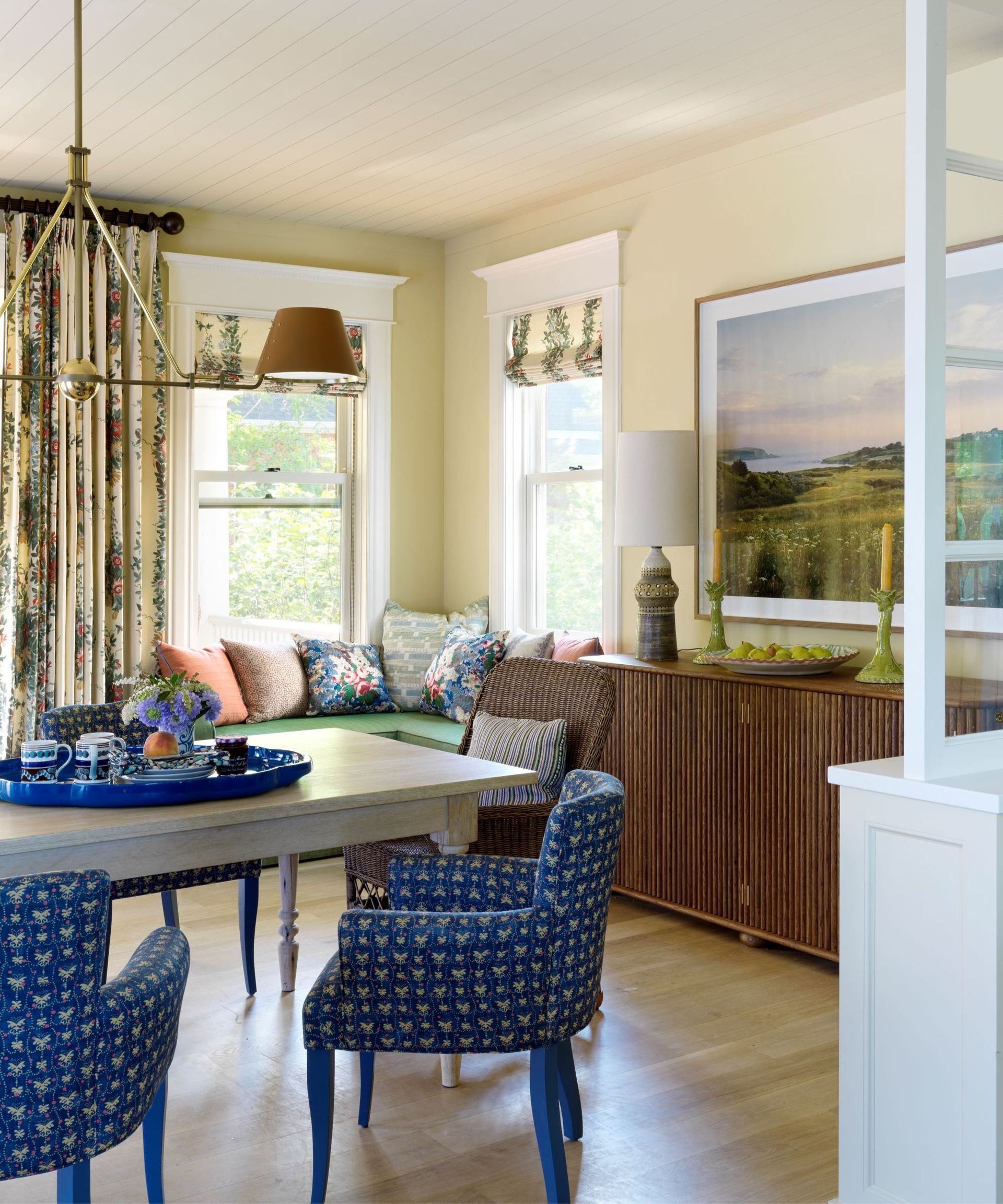 'The execution was in fact the most challenging part,' admits Nicole. 'Americans are on the whole used to produce 'drapes' and 'shades', rather than curtains and blinds and their treatments are more tailored. We spent a fair few Zoom calls encouraging the curtain maker to go bold with overscaled gathered pelmets and generous swathes of fabric.'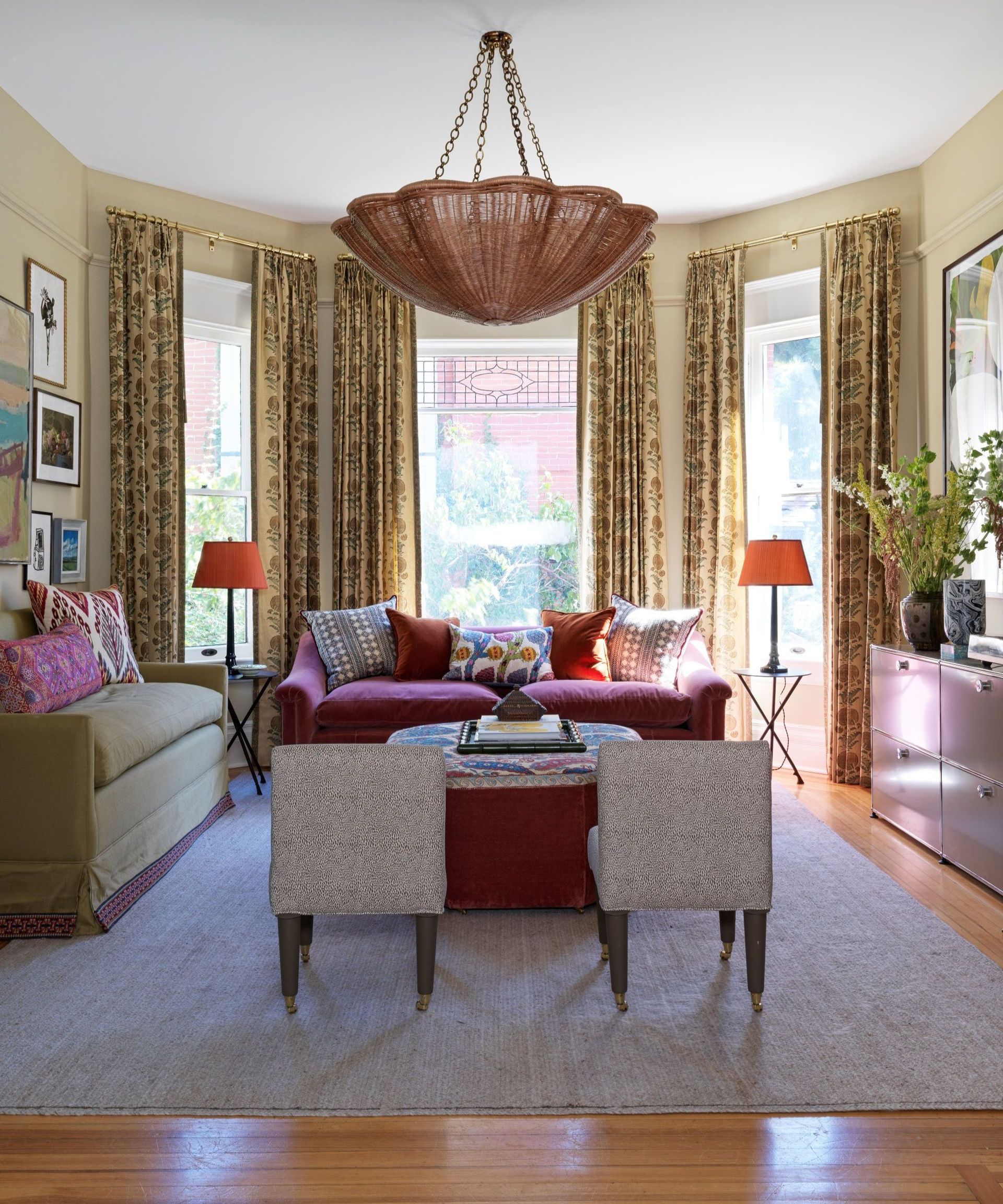 The result is a home which the owner describes as 'very rich and cozy, but not stuffy; full of colorful, light spaces that we love to spend time in.'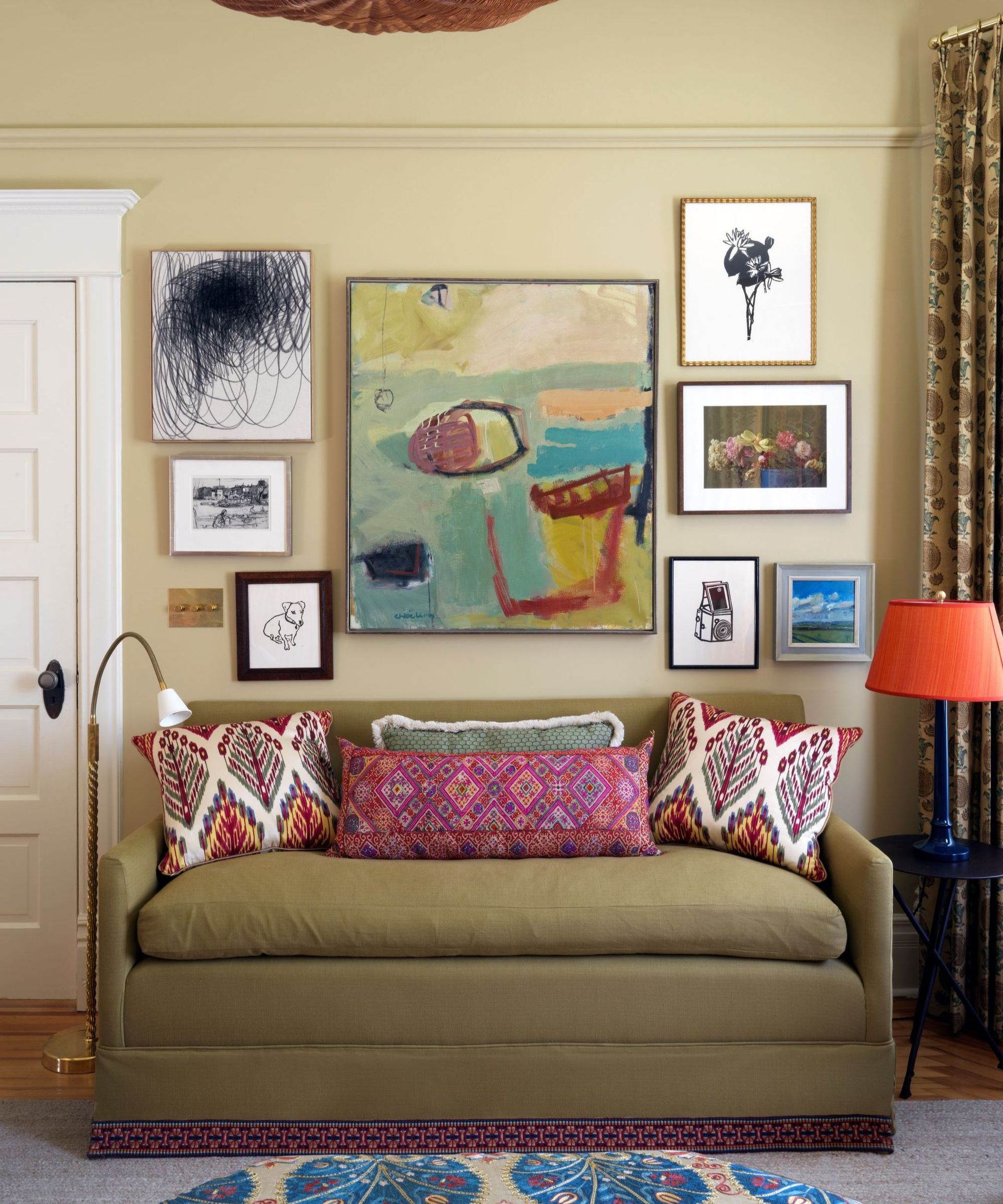 Original flooring and millwork that 'feels handcrafted and weighty' compared to English joinery has been tempered by shades of soft greens and blues by Farrow & Ball; the principal bedroom has been given a cossetting reading nook thanks to a pair of skirted floral armchairs, and the dining room, once a walkthrough, is now defined by a bold matching wall, window and wall light treatment.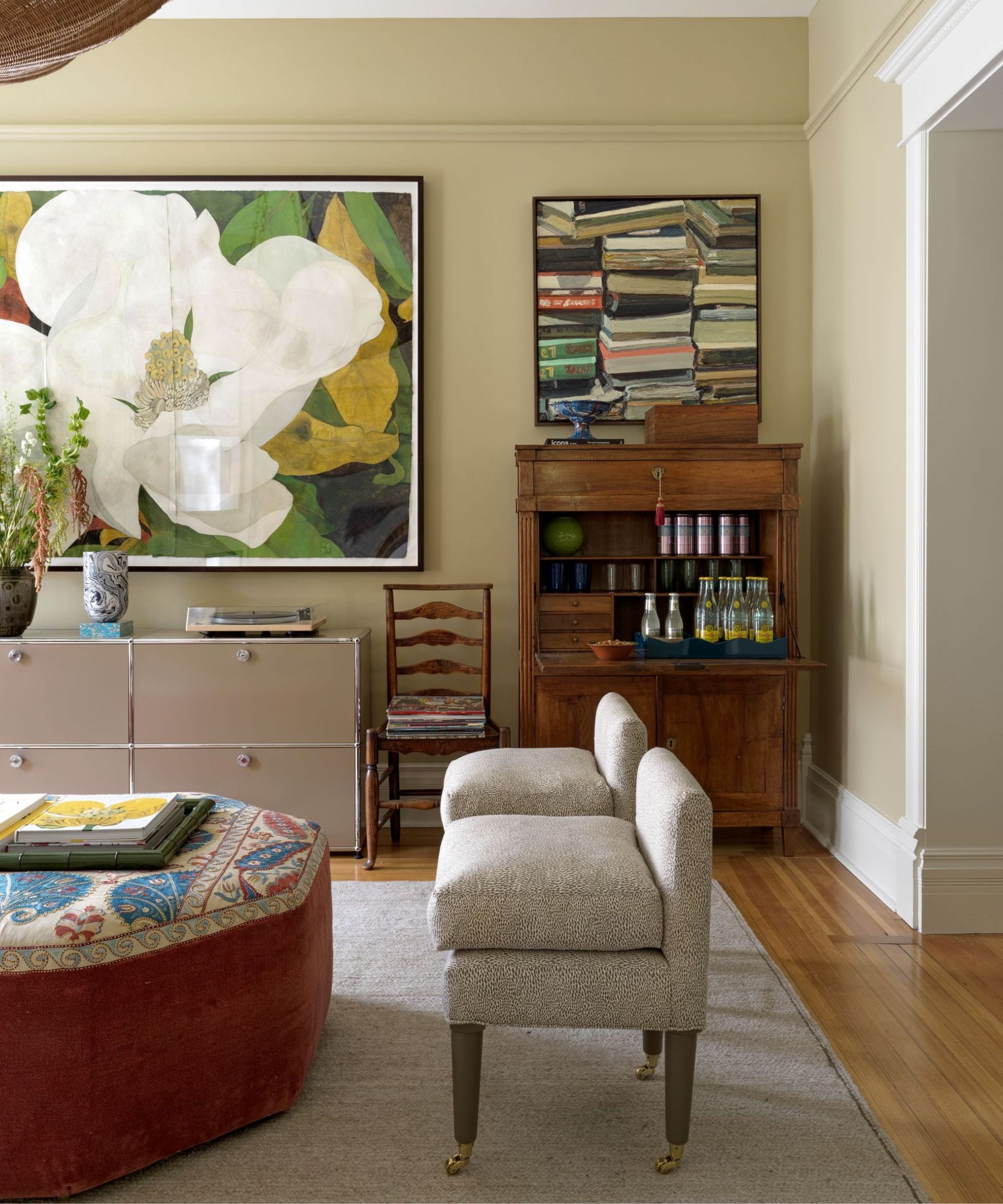 A former pantry has become a sunny home office (below) dressed with blinds in a delicate leaf motif and a paneled powder room has been added to the ground floor.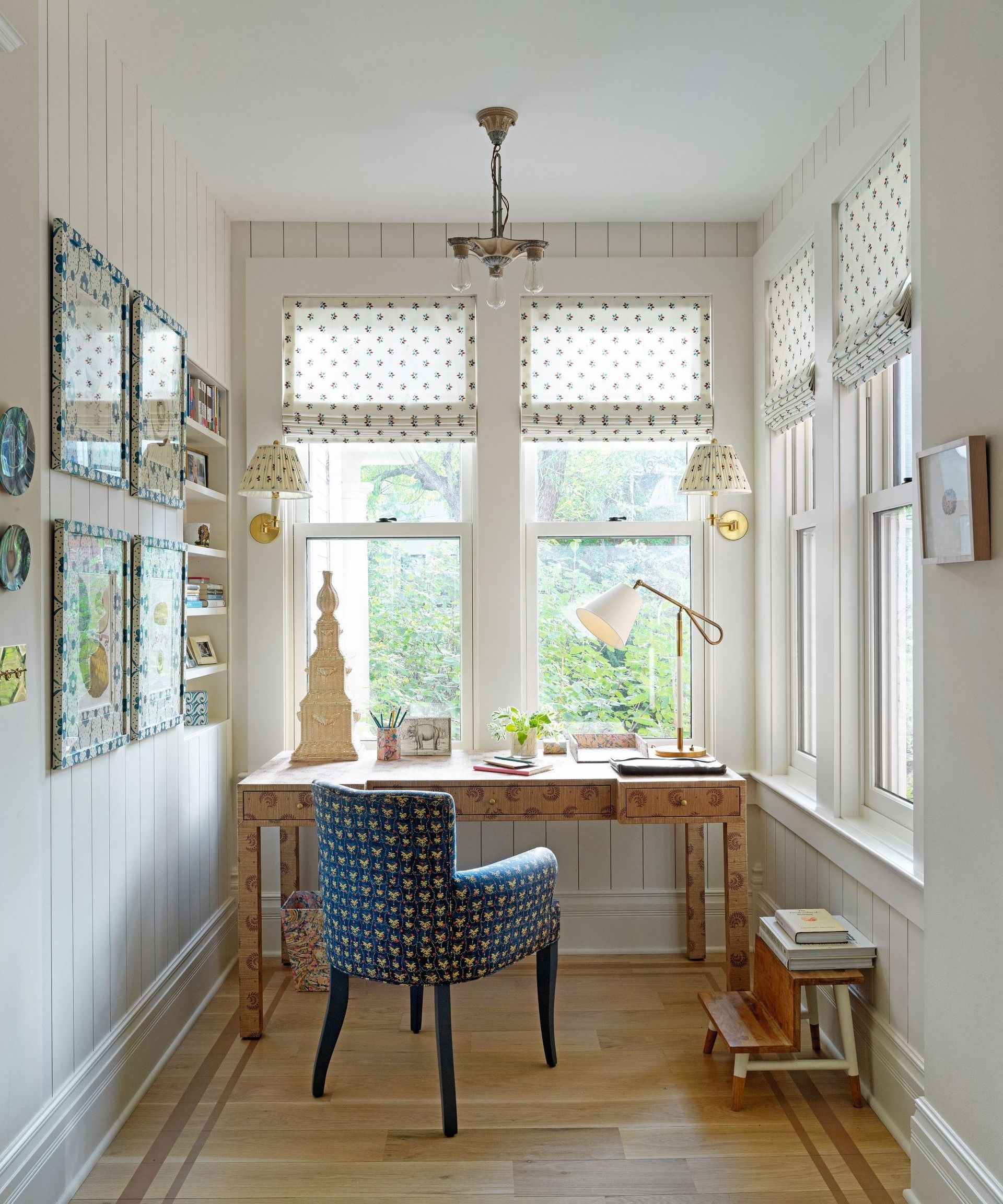 A reworked basement (below) now features a guest suite, a useful laundry room and a convivial chill out zone for the children.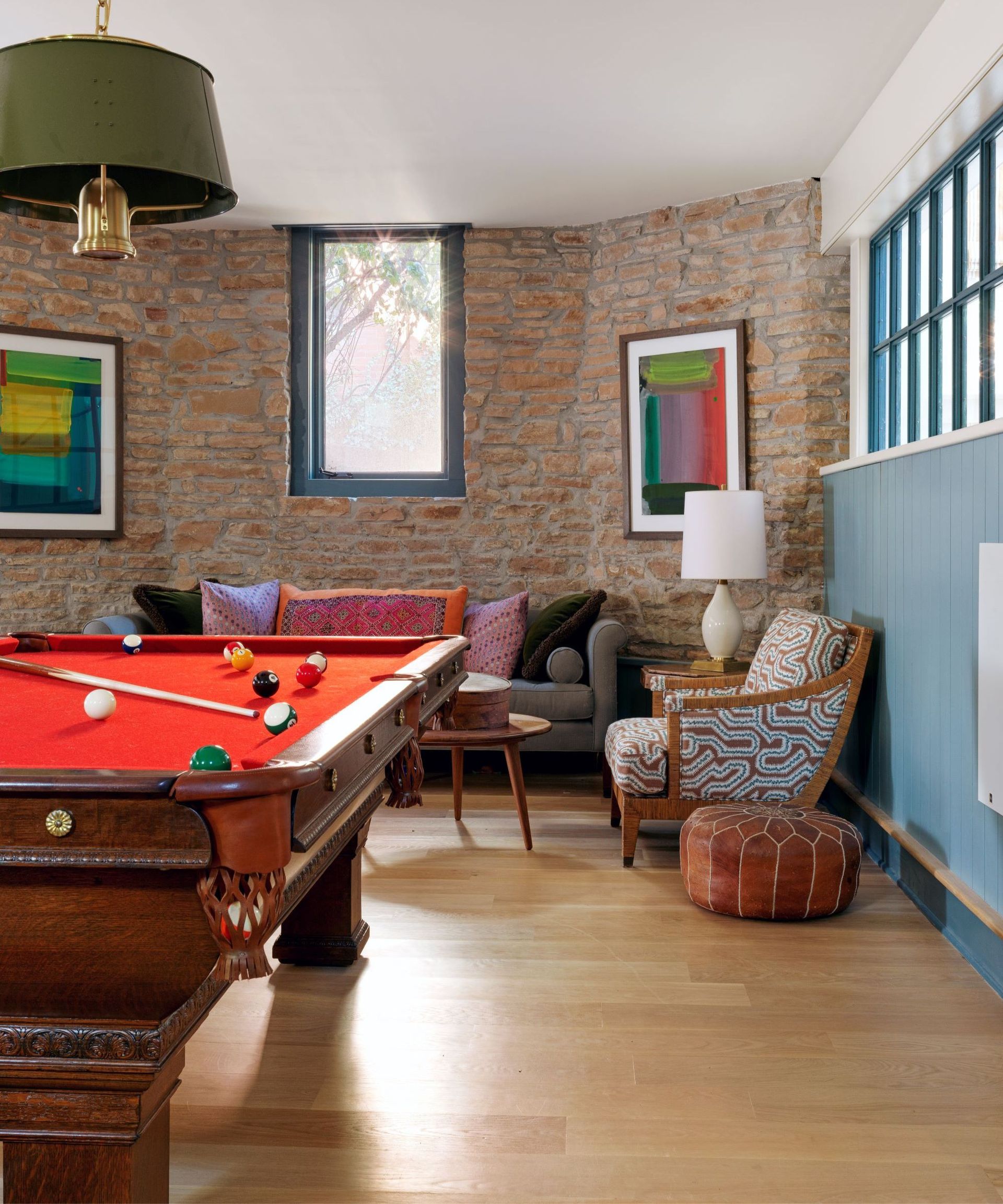 'We wanted something that felt sympathetic to the historical architecture of the house, while feeling relaxed, a little bit cluttered and eclectic,' continues the owner. 'That is what has always felt homelike for me.'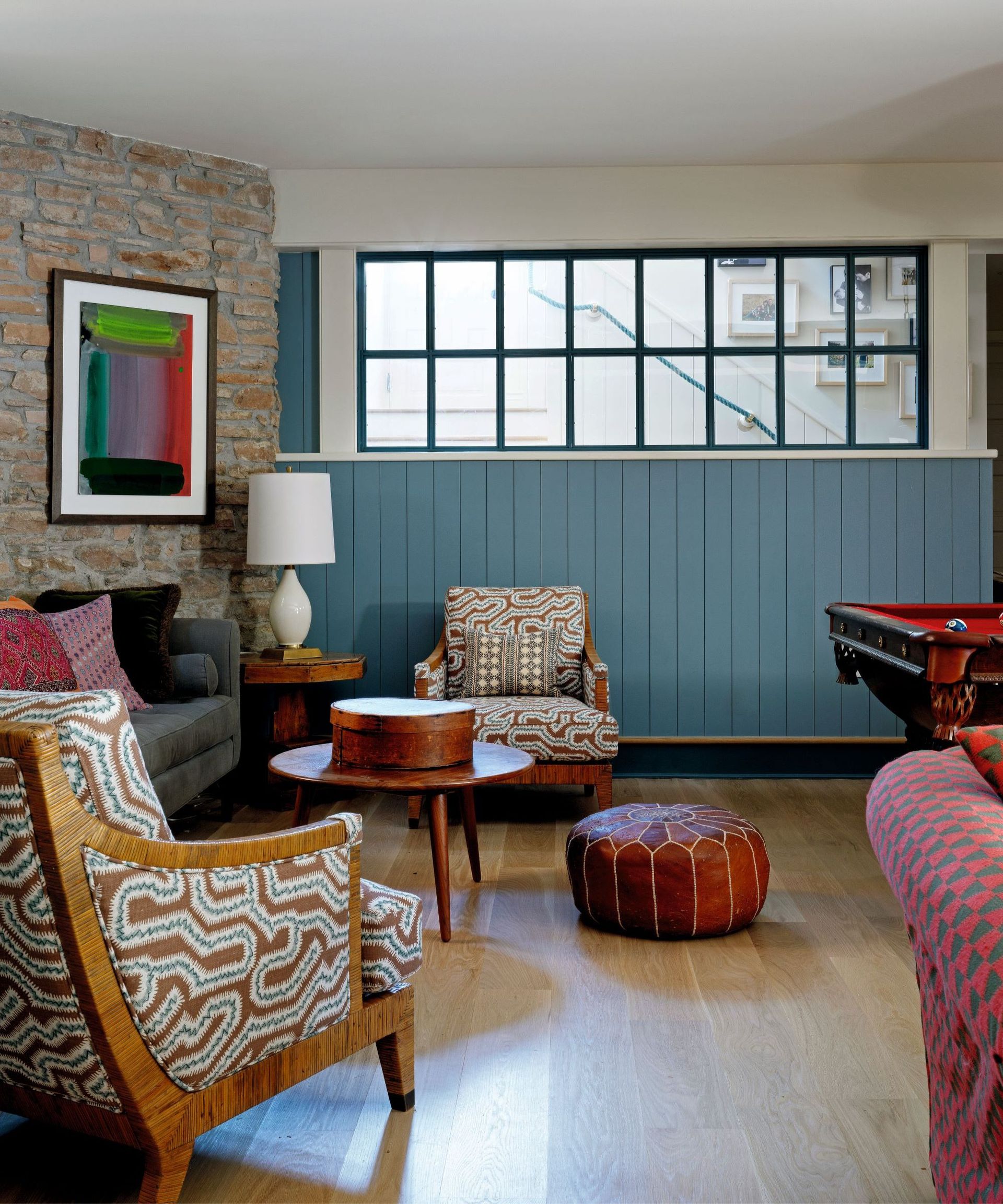 But even though designers Mary and Nicole brought their inimitable style to Colorado, they also found themselves unexpectedly taking something home.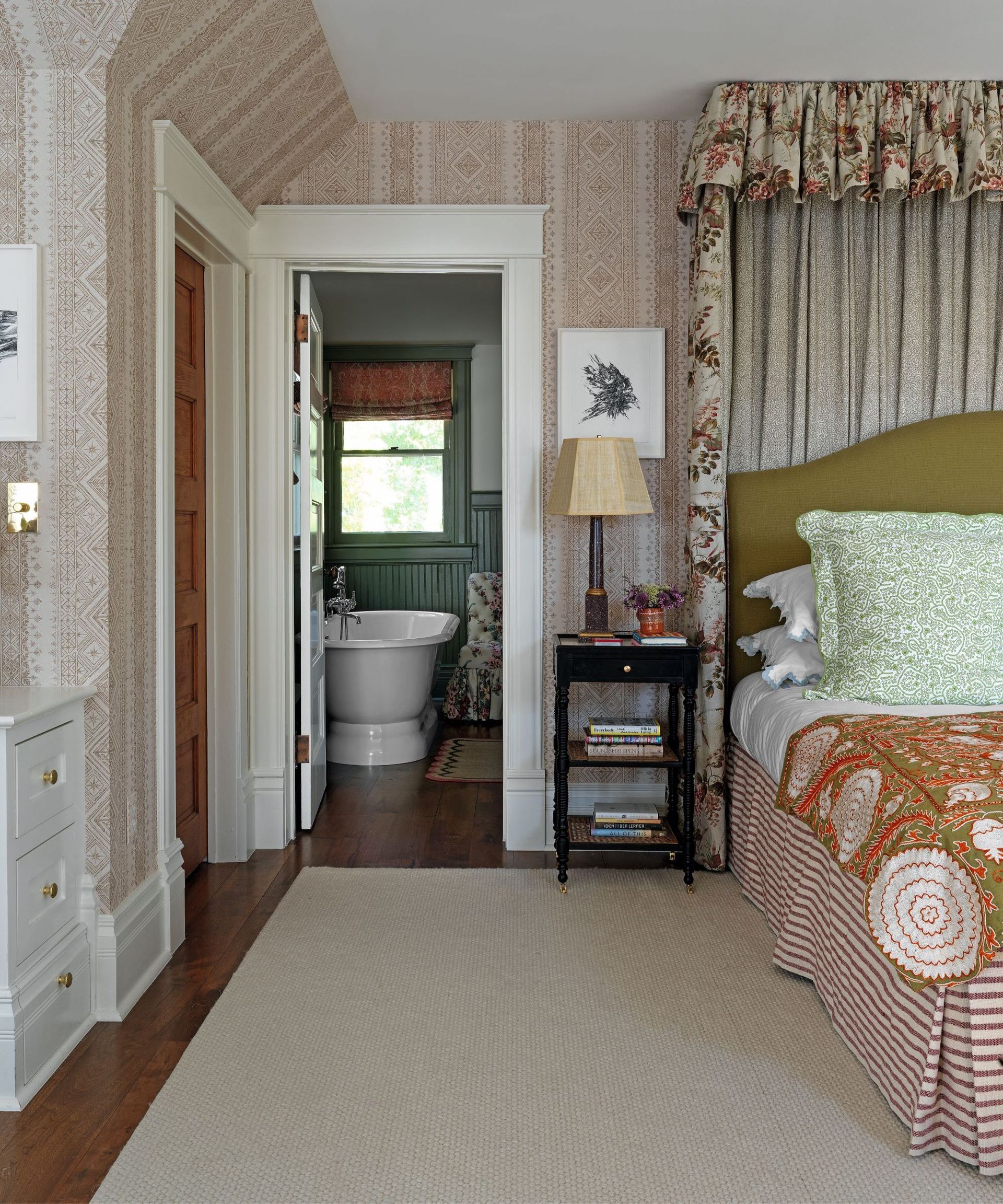 'Americans are brilliant at scaling up,' says Mary. 'We fell in love with their generous pot racks and chunky hardware, design motifs that we'll definitely be incorporating into our British schemes.'