Here are the key considerations that you should address if you are considering a future-facing renovation to accommodate this phase of your life
A rapidly changing economic landscape has raised questions about how and where we age, posing new challenges around retirement.
People are living longer — especially in Greater Victoria, where the fastest growing age category is the over 65 demographic — and retreating later.
More and more Canadians across the country are making the choice for age in place — a whopping 86% of baby boomers favor that to move out, according to a recent survey by Mustel Group and Sotheby's International Realty.
Maintaining independence in your own home is strongly linked to greater health and happiness. One study showed that for a 78 year old, maintaining an active and independent lifestyle increased life expectancy more than 15 years. Injuries that result in long-term facilitated care can reduce life expectancy by 50-75%.
While many people want to stay in their homes, the thought of renovating may seem overwhelming or expensive. Good design and the right future-facing decisions can allow homeowners to remain in their homes safely, maintaining independence and comfort as their physical capabilities and needs change. By working with informed and experienced professionals, this can be an affordable and achievable reality.
"More and more people are building and renovating their homes with the foresight to live there comfortably for the rest of their lives," says Mike de Palma, founder of Flintstones Design and Build. "The right skills, expertise and thoughtful design choices can allow you to safely live independently for longer, and can improve, and even extend, lives."
De Palma and his team at Flintstones Design & Build have completed numerous renovations that remove barriers to living in a beloved family home with reduced mobility or limited physical capacity. According to DePalma, there are three key considerations that you should address if you are considering a renovation to accommodate this phase of your life.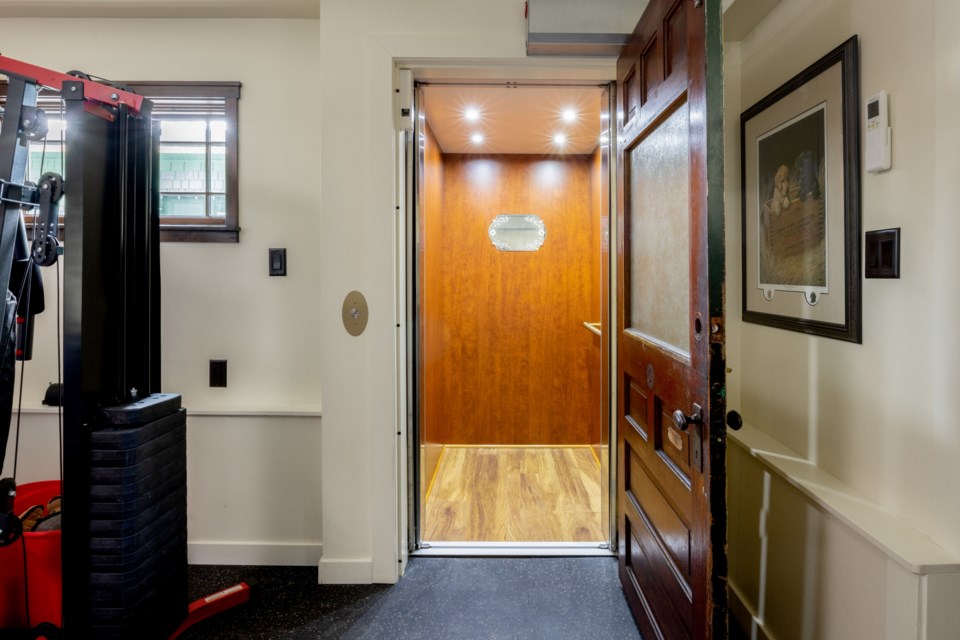 Make it accessible
"With my disease, every day is different for me," says Jeannie Blaney, who contracted Flintstones to renovate her century-old home to accommodate her multiple sclerosis. "When I wake up, I never know what's going to work and what's not. Not having transitions on the floor, it was very important to me."
One of the biggest barriers to aging in an older home is the ability to move around with ease. From the transition into and out of the house, to getting around inside, mobility is a top consideration for most renovations. This can include replacing stairs with ramps, adding elevators or chair lifts, widening door frames, or removing walls to create more open space.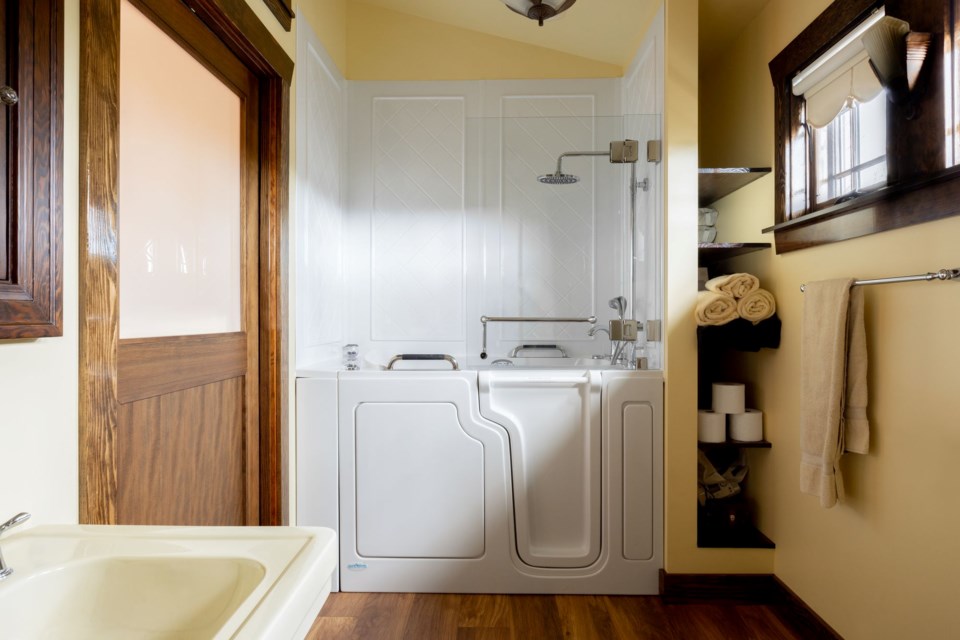 Easy of daily use
On a day-to-day basis, there are hundreds of interactions that we may take for granted, but that significantly influence our comfort. Some of our most personal, routine actions will be challenging, like using the toilet or taking a shower. Choosing accessories and designs that are easy to use when mobility is impaired will allow you to maintain control over your environment, and your routines, for longer.
For example, door levers are more ergonomic than doorknobs and will still be much easier to grip over the long run. Considerations like raising the height of sockets will minimize the physical output for simple, daily routines like plugging in a phone charger. Installing a curbless shower will avoid trip hazards and allow for assisted entry. With the right specs, things like wainscotting, chair rails or even shelves that protrude from the wall can act as additional points to aid balance.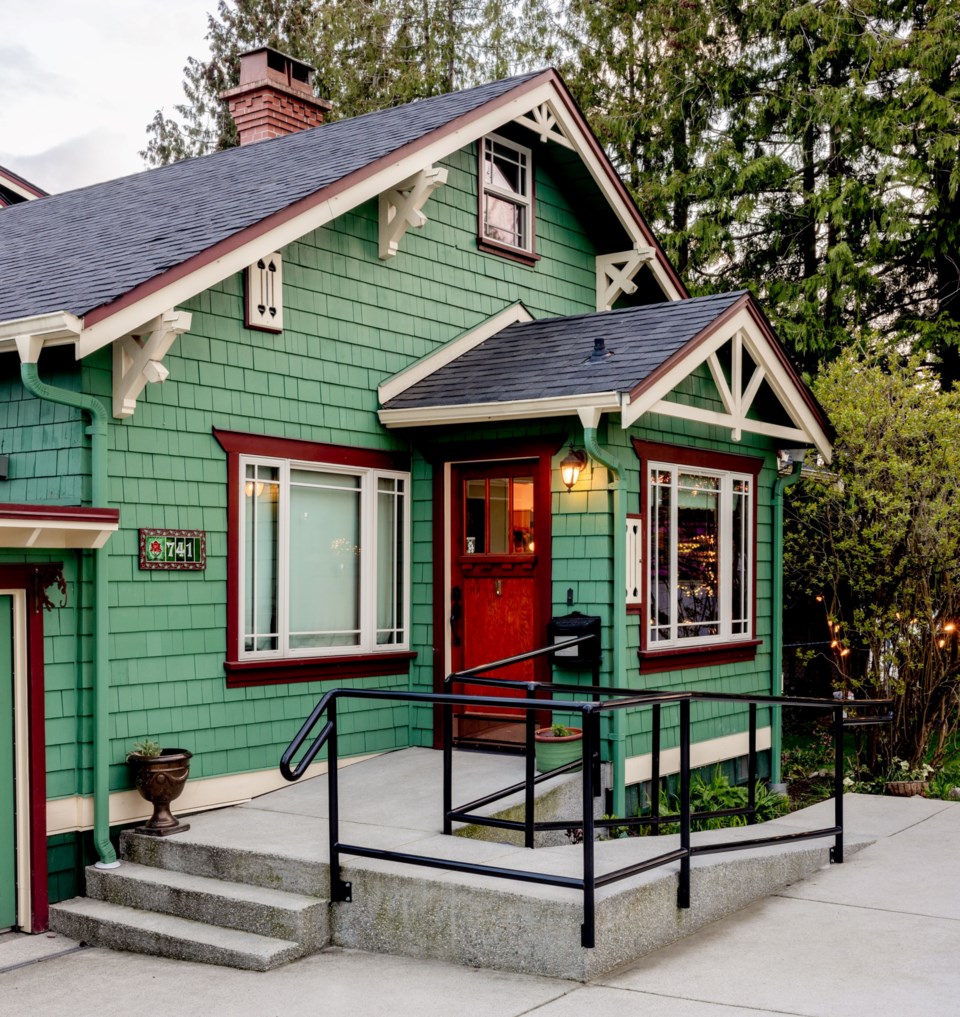 Increased capacity
There are multiple additions that can be made to an existing home to increase the scope of opportunities around how old you are in place. A new suite can open up the option of in-home care, or the security of having someone close by at all times. This might be a family member — with the cost of rentals at an all time high, a value-exchange could see a younger family member move in — or a certified carer who could include housing as part of the payment.
An extension can breathe new life into a home. It is an opportunity to expand a home's capacity and create unique spaces built specifically to accommodate future needs. The three-storey rear extension that Flintstones designed for Jeannie and Martin included wheelchair access, an elevator, and extended space for daily rehabilitation and exercise. The discreet 1,200 square foot addition includes a large primary bedroom for the couple with easy to access en suite amenities including a walk in bathtub and shower system, and an entertainment room, granting the owners accessible access to all three existing floors of the house, without significant alteration to the street view.
"Our house, I don't know how to put this, but it doesn't look like it's made for a person with a disability," says Jeannie, who adds that her friends have explained it's the most accessible house they've ever been in. "It looks totally normal."
With a long term outlook and the right expertise, any home can be transformed to accommodate longevity and aging in comfort. If you've been thinking about a renovation that will support your future lifestyle, Flintstones can offer the skills, experience, and expertise you need to continue living the lifestyle you want.